Logo usage guidelines

Only use the color logo over white or light gray backgrounds.
Only use the reversed logo over darker colored backgrounds.
Don't use reversed logo on backgrounds that are too light and cluttered.
Don't alter the logo above (color, proportion...) without our consent.
Always leave the logo some space to breathe.
Don't rotate or alter the logo in any conditions.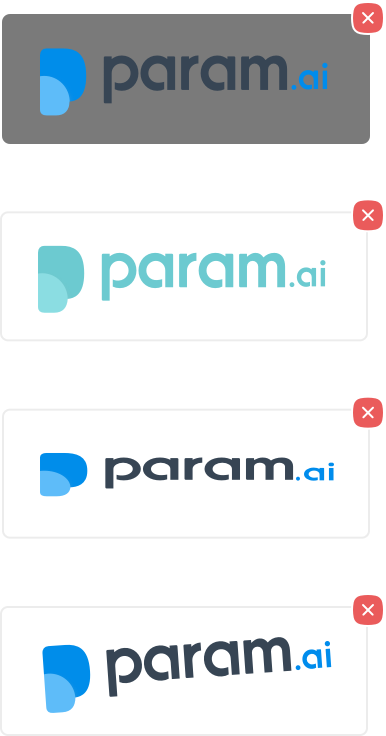 Color palette

You're encouraged to use the official Param colors when displaying the logo and marks
For Press Inquiries and Additional Resources
Email us at hello@param.ai